With the overall stability and sustained and healthy development of China's economy, China's plastics industry has achieved leap-forward development. The plastics processing industry has achieved remarkable achievements. It has achieved a double-digit growth in major economic indicators, and its total output value is in light industry. The third in the industry and the fifth in exports have become the pillar industries in the healthy development of China's national economy. At present, the plastics processing industry has a good prospect, and the main economic indicators of the plastic products industry have doubled, exceeding the expected target. The "Chaoyang Industry" industry with the plastic products industry as its core has further expanded its scale. The main economic indicators have been increasing year by year, the whole industry has continued to grow and develop, plastic processing machinery ranks first in the world, and plastic products and synthetic resins rank second in the world. The industry's technological innovation capability has been further enhanced, and the number of enterprise technology R&D centers has been increasing. It has been built into several regional high-tech industrial clusters; the industrial structure, enterprise structure and product structure are constantly adjusted, and the industrial intensification is gradually upgraded; the overall plastics industry The advantages have been further enhanced and strengthened, and the gap with the developed countries in the world is gradually narrowing. Some aspects have reached the world's advanced level and entered a critical period of sustainable development from a big country to an advanced power.

Jiuzhi Plastics Network




We can produce the carbon steel pipes according to the EN10210,EN10216 and EN10297 standards, Such as the S235JRH steel pipe,S275J0H steel pipe,S275J2H steel pipe,S355J0H steel pipe,S355J2H steel pipe,E355 steel pipe,P235GH steel pipe and P265GH steel pipe.




Yangzhou Chengde Steel Pipe (YC) has been growing to a leading large diameter seamless pipe manufacturer with production range Ø219 ~ Ø1750 mm in OD and wall thickness from 8 mm up to 150mm. The product covers coal power generation, Nuclear power, Oil and gas. Chengde group acquired investment cooperation from American Carlyle Group and PCC (Precision Castparts Corp., Fortune 500 enterprise of the world, majorly in Aerospace and Power industries) successively as her special marketing strategy and the excellence of the product cost performance.




YC has been granted a number of approval certificate by international institutions, such as ASME Nuclear pipe certificate, China Nuclear HAF certificate, 914mm Cylinder certificate, API monogram and certificate, ISO9001 by TUV NORD, ISO14001/OHSAS18001 by CQC, approvals from Shipping Classification Bureaus like DNV, RINA, ABS, Lloyd, GL, Bureau Veritas, and permit of exporting to Europe as PED 2014/68/EU and AD 2000 certificates for pressure pipes, CPD (Construction Products Directive), etc. and these certificates support the development of international sales market.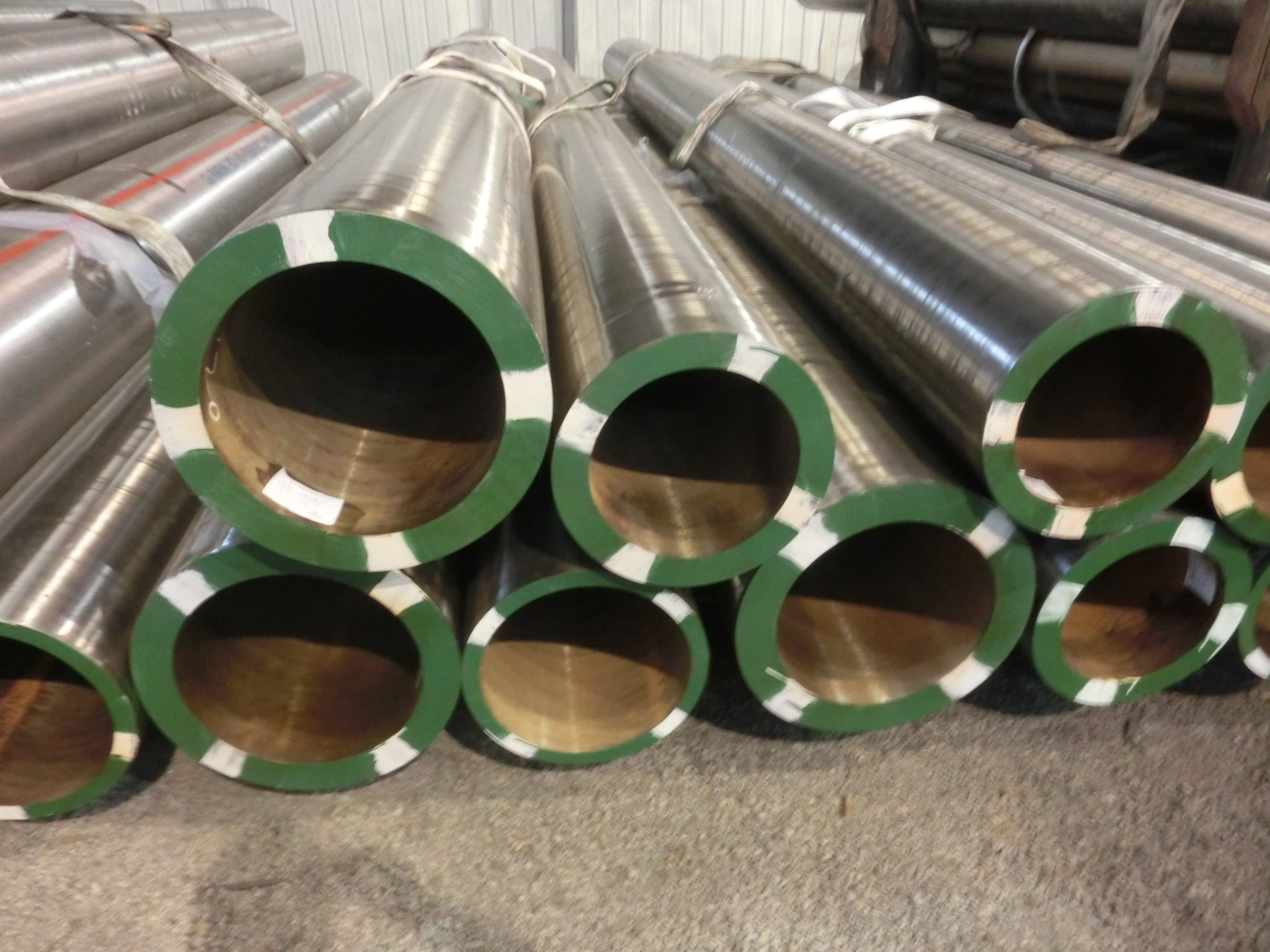 Carbon Steel Seamless Pipes,En10210 Pipe,S355J2H Pipe,S235Jrh Pipe

YANGZHOU CHENGDE STEEL PIPE CO.,LTD , https://www.chengdepipe.com